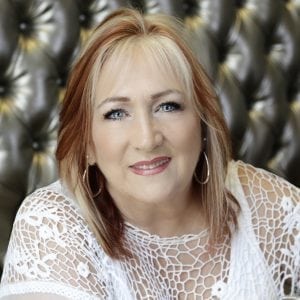 Belanie Dishong
Brian Berlinski is a Certified Live at Choice Platinum Coach, accomplished speaker, and published author.
Brian has experienced incredible transformation through his decision to Live at Choice, and is committed to helping Live at Choice clients become experts at transforming their own lives. He serves both the Deaf and hearing communities in his work, effortlessly bridging the communication gap with the Live at Choice message. Brian has a background in art therapy, and enjoys art-making and integrating the arts into his coaching practice.
Brian and his three amazing children are Deaf, and live in the Bay Area of California.
Douglas A. Dishong is a Certified Live at Choice Platinum Coach. Doug has spent many years as an entrepreneur, and a lifetime engaged in the field of personal development. He is committed to the expansion of quality of life, and both enjoys and appreciates the opportunity to help others through his transformational skills as a Live at Choice Platinum Coach. The Live at Choice Coaching Team relies on Doug's warmth, wisdom and loving nature to keep everyone present to the truth of what it means to be a Coach.
He is married to Belanie Dishong, and is the father of 4 and grandfather of 10.
Suzanne Jarvis met Belanie Dishong in prison. They were bound together – not as inmates, but as partners – in serving incarcerated women receiving addiction treatment. Amazed by the profound shifts the women made through their work with Belanie, Suzanne joined Live at Choice as a Certified Platinum Coach.
Suzanne has extensive experience as a transformational coach and trainer, and her lifetime passion for transformation fuels her work with Live at Choice, as well as the Houston Recovery Center and her role as associate producer on Generation Found, a documentary on adolescent recovery.
Suzanne is the mom of three wonderful young adults, and the grandmother of two gorgeous grandbabies.
Judith Richey left a successful career as a financial advisor and embarked on a journey of self-discovery that led her to become a Live at Choice Certified Platinum Coach. She now coaches Live at Choice clients to discover their purpose and live their lives with passion and authenticity.
Judith and her husband, Phil, live near Houston, where she has successfully launched her five children into adulthood.